No question, AI is changing the way we work, the way we consume and the way we think. AI is seemingly everywhere, and companies must decide how best to leverage AI in their business.
Here at MEETYOO, we are already putting AI into the hands of event attendees. Our clients can leverage AI to boost audience engagement and attendee satisfaction by offering more value during and after their events.
Introducing Event Guru

Imagine you're an attendee at a multi-day virtual conference. The event has 3 tracks of content running each day, along with keynote sessions. There's also an exhibit hall with 20 booths, and inside each one of those are documents, videos and other resources.

You're really interested in the conference topic, but can't attend all 3 days - and of course you can't consume more than one live session at a time. You start to browse the agenda, but it's a LOT to take in.

Now imagine you can ask the event what content is right for you. You simply type in a query based on your specific interests and almost instantly you have a list of recommendations with links. Just like that, you can manage your time AND get the most out of the conference.
An Easier Attendee Journey

MEETYOO's Event Guru is already proving valuable for attendees. Feedback from initial projects supports the need. Almost every event has more content than an attendee can consume, and even for the best events, it's rare an attendee will even try to consume it all.

Every attendee now has the tools at their fingertips to design their own experience. After all, no matter how many times an event organizer provides direction on what to do when, attendees will go their own way. Event Guru makes it so much easier!

Say Goodbye to the Boring On-demand Library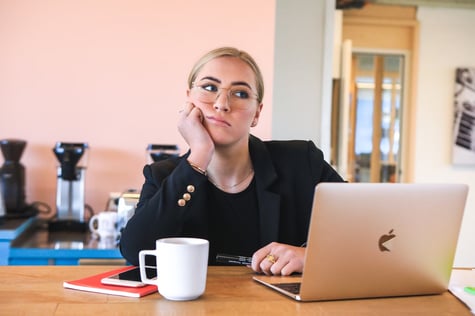 For too many events, it's only about the live day. Once the last presentation wraps, everything goes into "archive mode," which is often really just a content graveyard.
There's no activity, no interest from attendees, and all that valuable content slowly dies.

We believe AI offers a better solution, where you can turn your event into an interactive space that serves the needs of attendees and gives them reasons to come back more than once.

Event Guru is great during a live event, helping attendees plan their journey and engage with content, sponsors and other attendees. It's also proving mission-critical after the live event.

Imagine you attended an internal event last week. You remember a specific point made by the CEO and want to use it in an upcoming meeting, but he presented for 3 hours and you don't remember exactly when he made the point. Simply ask the event exactly what you're looking for, and you're one step closer to finishing your meeting prep.

Or perhaps you're looking for an executive summary of the entire event, or of a specific presentation. You can easily submit a prompt to get exactly the content you need. This is ideal for sharing the content with others and saving bite-sized information for later consumption.

Don't Forget Sponsors

If you have sponsors for your events, this is also a great value-add for them. Thoughtful sponsors will focus their content and event contributions on topics and themes important to their target customers, speaking to pain points and solutions. Long after an event is over, attendees can still come back to search for answers, and those sponsors will benefit.

It's All About the Metadata

A unique value proposition of MEETYOO is that we own not just the virtual event platform, but also the webcasting platform. This means we have direct access to metadata about every event - and that metadata is an important piece of Event Guru.

As most events include live and recorded presentations, our team can enrich raw video data with things like a transcript, speaker transitions and slide content.

We can then deliver more value with summaries, key moments, chapters and specific content pieces, like video snippets with key quotes. This data can be combined with the event data - all the other content that's included - to power Event Guru.

More ROI from Event Content

All the power in Event Guru is also available to event producers. Just as an attendee can easily get custom snippets of content, so can the event producer, who can then pass those snippets on to the marketing team for added promotion and increased ROI. Each event now becomes even more valuable to a company's bottom line.

Privacy Protected

The explosion of AI has reignited conversation around privacy and data security, and rightly so. There is so much to learn with AI, yet so much risk.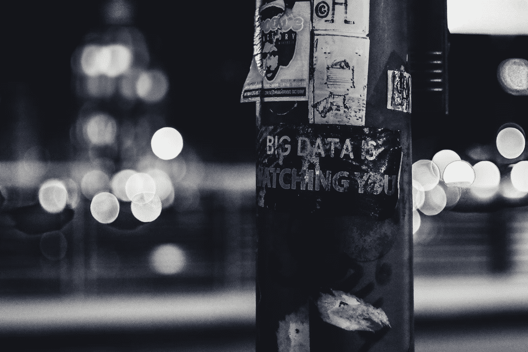 Privacy and data security is a primary concern for MEETYOO and for our customers. That's why we value individual needs for privacy and will never use an event's data without specific permission. It's also important to note that Event Guru is limited to each individual event.
Any query is answered based on data encapsulated in a single event, separate from every other customer event.
Our product team built Event Guru with the utmost level of security top of mind.

Our Internal Usage

As our team strives to stay at the forefront of new technologies, we are also using AI for our internal needs, and we're using it in our work with clients. For instance, AI can help generate creative ideas for images used throughout the platform, as well as for virtual backgrounds for live streams. It's also very helpful for transcription and translation.

"AI image generation, likewise AI based translation or summary generation, is great because it can be done much faster and cheaper than with human labor. However, the results can lack detail or literal accuracy," said Tim Adelmann, CTO at MEETYOO. "It is still difficult to produce detailed design results and written documents with 100% accuracy. However, the results are already amazing!"

Exciting Times Ahead

There's no question how we all use AI will continue to evolve. The MEETYOO team can't wait to see where this technology can take our clients' events next.