Whether you're picking up a paintbrush for a renovation project or navigating the world of digital events, the choice between doing it yourself or enlisting experts can make a world of difference. We'll delve into the pros and cons of both approaches, helping you find the balance that suits your needs. So, where do you sit on this spectrum? Join us on this journey to discover the right path for your next project.
Home Improvement
A classic example of DIY is home improvement. Popular television shows tell us we can all be DIY-ers. They make do-it-yourself sound easy and even a little glamorous – a bit of paint here, a new fixture there, and voilà!
But the reality? DIY projects demand not just effort, but an abundance of time. There's so much to learn. For something simple, watching a YouTube video might be all you need. For most projects, however, there are a ton of variables. Whether it's choosing the right color palette for your kitchen or mastering the intricacies of cabinet installation, there's always a learning curve.
We hire experts for home improvement projects for their experience. For the expert knowledge they've gained through trial and error. From the project fails and project successes with other clients. Yes, if someone else is doing the work, it saves us time, but we also get the benefit of all the kitchens that have come before ours.
Let's Talk Digital Events
Similarly, virtual event platforms, especially during the pandemic, emphasized the simplicity of self-management. Numerous software providers offered annual subscriptions, enticing event planners with the opportunity to self-educate and self-produce.

Initially, this approach seemed ideal for many. The uncertain duration of virtual events and the surge in demand made it a tempting choice. However, in practice, mastering a new platform proved time-consuming and energy-draining. Those who chose the wrong fit found themselves stuck or faced with the daunting task of learning yet another platform.

Yet, for some, this method was a perfect fit. True DIY enthusiasts made the most of resources like training videos and FAQs. They supplemented their knowledge with services like live monitoring or hired additional staff, aligning with their organization's steadfast commitment to successful events.
Please Do it For Me
Others sought external event producers or consultants due to limited time and the complexity of mastering various platforms. This demand gave rise to a new role – the "event technologist." These specialists specialized in specific platforms or worked across multiple ones, filling the void left by event producers who either lacked the expertise or preferred not to handle the technical aspects.

At MEETYOO, we've always taken a different approach. We provide a comprehensive managed service, overseeing every aspect of an event, including direct collaboration with sponsors and partners. In fact, even our CTO believes wholeheartedly in having a team that builds on our platform. In his view, we are the platform experts, not only understanding the technical intricacies but also excelling in tailoring the platform to meet diverse client needs. We wholeheartedly embrace the "Done-for-You" model, ensuring our clients have a dedicated team of experts working diligently behind the scenes.
So What Can These Experts Offer?
Having an expert managing every facet of your event grants you the invaluable gift of time. It allows you to meticulously plan your content, from brainstorming session topics to crafting a well-structured agenda and managing speakers effectively – elements pivotal to an event's success. Moreover, this time affords you the opportunity to focus on audience acquisition, a critical aspect demanding careful attention and dedication. Additionally, with the luxury of time, you can nurture relationships with sponsors and exhibitors, potentially attracting more sponsors and ensuring they are thoroughly prepared and content with their investment in your event.

Furthermore, experts bring a wealth of knowledge honed through organizing numerous events for various clients. They possess insights into what works seamlessly and understand the nuances of achieving perfection. Their expertise goes beyond the user manual; they hold the expertise to navigate complexities, ensuring every aspect of your event aligns precisely with your vision and objectives.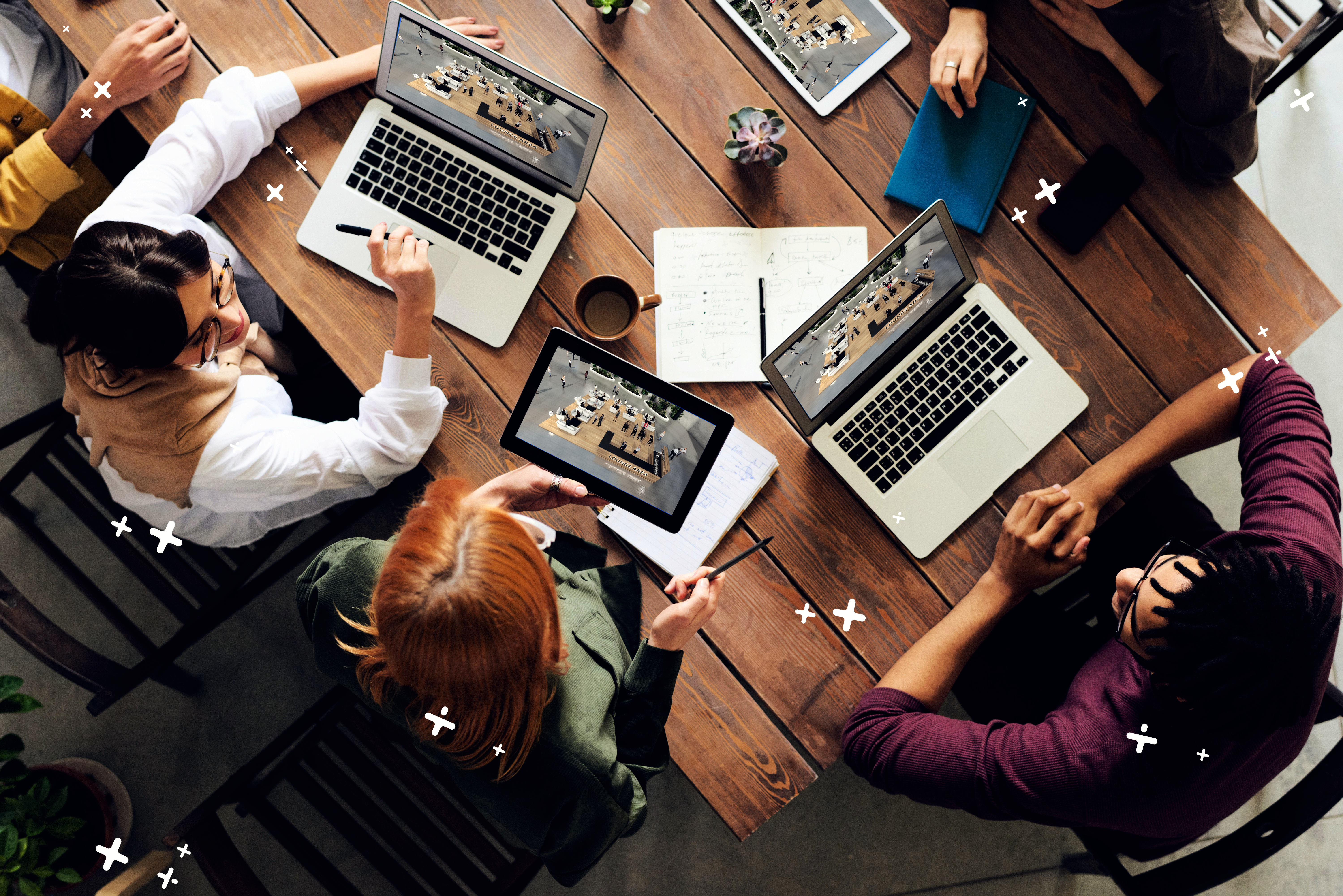 Elevating Event Engagement with Expert Techniques
Consider this scenario: you aim to drive attendees to the exhibit hall between sessions. Typically, a post-session announcement or notifications are used. But what if there was a seamless way to guide attendees straight from the session to the hall? This rarely utilized "trick" often goes unnoticed, but with an expert at the helm, directing traffic becomes effortless. Whether it's incorporating motion-triggered buttons, dynamic tool tips, or strategic promotions, an expert ensures your attendees effortlessly navigate the event, pleasing sponsors with increased booth traffic.

Networking, a cornerstone of your event, demands simplicity. Experts suggest innovative solutions such as motion-activated chat buttons, dynamic tool tips signaling networking opportunities, or targeted notifications guiding attendees to relevant chats or searches. These ideas, often overlooked in generic how-to guides, become reality with expert guidance, guaranteeing attendees ample chances to engage in meaningful conversations.

What about live content? Live content presents its challenges, especially during unforeseen events like a speaker struggling due to external factors. Do you possess the troubleshooting skills to manage such situations while juggling other speakers? An expert proficient in platform intricacies not only troubleshoots speaker issues but also enables you to focus on the event's flow, ensuring seamless content delivery. With experts managing technical aspects, your event moves forward smoothly, leaving you free to concentrate on what truly matters – creating an unforgettable experience for your attendees.
Prioritizing Content, Audience and Sponsors
In the realm of events, success hinges on strategic priorities: compelling content, an engaged audience, and satisfied sponsors. At MEETYOO, we understand the essence of these elements – they can either make or break an event. The finest platform is useless if attendees are absent, and dull content won't draw a crowd. Likewise, sponsors thrive when connected with an active audience, ensuring a valuable return on investment.

We recognize the time constraints faced by event teams, especially those orchestrating major events periodically. That's why we champion the Done-for-You model. Our teams shoulder the burden, meticulously managing sponsor booths and handling intricate event details. For busy event teams, this model is a no-brainer, offering the invaluable gift of time. The more intricate the event, the more time is required to refine content, boost audience attendance, and support sponsors effectively.

While DIY spirit is commendable for home improvement, event planning demands focus on what truly matters. Prioritize your time on core aspects, and with our expert support, event success is within reach like never before. DFY – your path to triumph in the event landscape!
---


Would you like to learn more about how we do-it-for-you?
Talk to one of our consultants to see how we can help you with your next event.